Changing
i'm making a difference
Every time you have an IM conversation using Windows Live(tm) Messenger, Microsoft will donate a portion of its advertising revenue to the National AIDS Fund. Visit im.live.com to join now.
Welcome to the National AIDS Fund
SIGN UP FOR I'M INITIATIVE HOTMAIL AND CHOOSE NATIONAL AIDS FUND AT www.im.live.com

—————————————————————————-
The National AIDS Fund is a unique expanding network of Community Partnerships, supporting over 400
grassroots HIV/AIDS organizations annually. When you support NAF, $0.89 of every dollar goes
directly to communities most impacted by HIV/AIDS. Community Partnerships use our Challenge Grants
program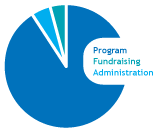 to raise $2 locally for every $1 provided by
NAF, providing a 200% return on your investment! Your support of the National AIDS Fund is the best
way to make the biggest impact in combating HIV/AIDS. To learn more about the National AIDS Fund
visit About Us.